Betting Tips for every race at WAGGA. Today's best bet is in race 5.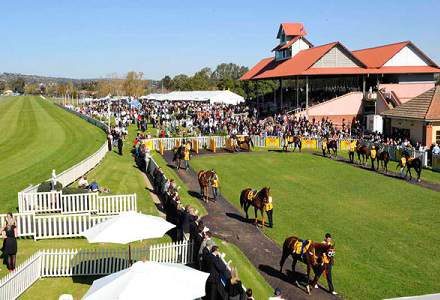 Best Bet:
RACE 5 NUMBER 1 FALCO "Resuming from a spell but races well fresh and has found a suitable race to win today, down in class and has trailed nicely leading in to race, easiest race it's been in for a while, looks a good bet today"
Quaddie:
2,3,6,9/1,3,7,11/1,2,4,6/3,4,6,8
Deposit 100, Get 250 in Bonus Bets!
RACE 1
10 CENTRAL PASS 13 TIPTRONIC 11 DIDN'T EVEN KISS ME 7 ROCKYBEEL
CENTRAL PASS - 1pt @ 3.60
RACE 2
1 NOT TOO SURE 2 NO WHEN TO HOLD EM 4 DRUNK ON A PLANE 2 GREY DRAMA
NOT TOO SURE - 1pt @ 3.20
RACE 3
3 GET YA KICKS 6 TOMMY GUN 1 ASHTOMINA 8 HARD GO JO
GET YA KICKS - 1pt @ 4.60
RACE 4
2 LORD DENMAN 9 BRAINSTORM 3 LIBERTY BOY 6 BEAUJEEN
LORD DENMAN - 1pt @ 4.20
RACE 5
1 FALCO 3 OUR PROJECT 7 DOTHRAKI QUEEN 11 TRIOS BELLE
FALCO - 1pt @ 2.00
RACE 6
2 NOBLE DESCENT 4 FREEDOMS 1 DYRHAM PARK 6 OBSCURITY
NOBLE DESCENT - 1pt @ 4.20
RACE 7
3 PIXIE ROSE 8 SNIPPET OF GOLD 6 RHOMLO 4 ANGUS ROCK
PIXIE ROSE - 1pt @ 3.50