Betting Tips for every race at Weribee. Today's best bet is in race 8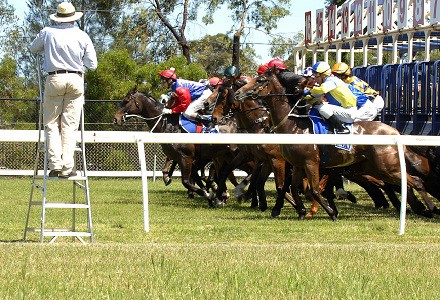 Best Bet:
RACE 8 NUMBER 13 POPPIHOLLA " Has been racing very consistent and has won in stronger grade than this, was sent out favorite last start and just failed to reel in the leader going down by half a length, should get a cozy run after drawing a good barrier and just needs some luck in the straight to be winning today. Keep safe"
Quaddie:
1,3,5,6/1,4,7,8/6,9,11,16/4,9,11,13
Deposit 100, Get 250 in Bonus Bets!
RACE 1
9 TOFF OF THE TOWN 13 COUNT THE DOTS 15 BEARS LAGOON 10 TURF CHAMPION
TOFF OF THE TOWN - 1pt @ 2.90
RACE 2
13 SUMMER WIND 3 CRYSTAL FOUNTAIN 14 TRES 11 SHES ON POINT
SUMMER WIND - 1pt @ 3.40
RACE 3
5 GATLINBURG 14 PARIS 10 KORRUPT GIRL 13 BON FOR GLORY
GATLINBURG - 1pt @ 2.70
RACE 4
4 REWARD THE DREAM 1 COUNT THE INTEREST 2 THE BIG LABROWNSKI 3 TONTERIA
REWARD THE DREAM - 1pt @ 2.65
RACE 5
6 BLACK ZIGGY 1 BEAU GARCON 3 HIGH HOPPER 5 STREETSHAVENONAME
BLACK ZIGGY - 1pt @ 3.70
RACE 6
4 LUCKY PROSPECTOR 8 OCTOBER TUTU 7 KURGAN 1 GOLD BUSKER
LUCKY PROSPECTOR - 1pt @ 5.00
RACE 7
11 SLEEPLESS NIGHTS 16 THE BIG SUR 9 GDAY BLUE 6 PRINCE OF BABYLON
SLEEPLESS NIGHTS - 1pt @ 5.00
RACE 8
13 POPPIHOLLA 4 CREDITON 11 SEE LINE WOMAN 9 RISING RED
POPPIHOLLA - 1pt @ 4.40