Perth are looking to bounce back after losing their first game, they face Heat who have also yet to win.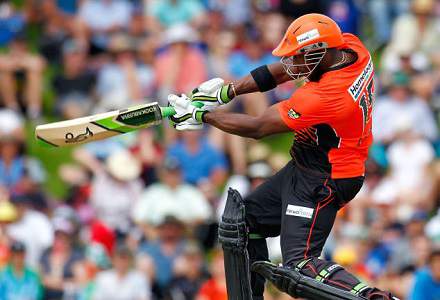 Perth Scorchers
The Big Bash wraps up a great day of cricket on Boxing Day, giving you the perfect dessert after Day One of Australia v West Indies. We expect the Big Bash fixture to be a bit more competitive than the Boxing Day Test, but only a little. Perth take on Brisbane Heat and the two time reigning champions are favourites to take the points against Heat. Both sides lost their opening fixture making victory today crucial.

Perth have three changes forced on them because of international duty, so out go the Marsh brothers and Voges. They will also be without the crucial all rounder Coulter-Nile, who could be out for a few games with the shoulder injury he picked up in the last game.

Brisbane Heat looked pretty uninspiring in their last fixture as they lost to the Hurricanes, they will be without Burns and still without overseas Brendon Mccullum. The Heat have scored 180 and 164 without one player scoring a 50. If they want to start winning games they need to convert the 30's and 40's into big scores.

Perth will be hurt from their loss to the Strikers as they're normally formidable at home. The $1.57 price tag given to the Scorchers is unders seeming the players they've lost to injury and international duty. However, I can't see them losing to the Heat; they have a strong squad and would've planned to lose these players at some point.
Perth Scorchers - 1pt @ 1.57
Top Perth Scorchers Batsman
Michael Carberry will go back up the order to replace Marsh at the top but he looked out of touch in the first game. Klinger is our bet to top score for the Perth Scorchers; Michael looked in decent nick in their first game and we don't need reminding of what he did last season. You can get on Klinger at $4 with one bookie.
Michael Kilnger - 1pt @ 4.00
Top Brisbane Heat Batsman
Top Batsman for Brisbane Heat is a tricky one as the majority of the line-up look in good shape yet they've not gone on to score a big one. Nathan Reardon has looked in great touch at the back end of each innings so far and at $7 he offers great value. Reardon has scored 69 runs in the first two games and he'll enjoy batting in Perth.
Nathan Reardon - 1pt @ 7.00
Top Perth Scorchers Bowler
We're backing England one day bowler David Willey to be the leading Perth bowler. He bowled brilliantly in the first game taking 2-24 and will lead the attack with Coulter-Nile and Marsh both missing. Heat struggled with pace in their game against the Hurricanes, with a quick bouncy pitch in Perth, Heat will struggle at the start of their innings. Willey is also very dangerous at the back end of the innings as he's mastered the Yorker and slower balls.
David Willey - 1pt @ 4.5
Ashton Agar Match Performance
For those after something a little bit different, we've recently welcomed spread betting experts Sporting Index onto the site. If you're unaware how it works, we're going to give you a few tips during the Big Bash. The best thing about Sporting Index is that they will give you $100 to play with for a week to get used to the site!
With spread betting you can make better use of your sporting knowledge than with fixed odds. With the latter you have a simple 'win or lose' scenario, and you know exactly how much you will win or lose as soon as you strike a bet. With spreads, how much you win or lose is determined by how accurate you are. There are a lot more than just two scenarios and, the more right you are, the more you win. By the same token, the more a result goes against you, the more you can lose.
Sporting Index makes predictions on a number of events and scenarios within a cricket match. The spread has two prices, a buy and a sell price. Our bet for this fixture is Ashton Agar, they young spinner didn't play the first game but with the players missing for Perth he will be need with bat and ball in this match. You can buy Agar at 28 points, You can buy points for any stake, but the more each point is worth, the bigger both your liability and potential return.
So, how does Agar get points? The following applies:
- 1 point per run
- 10 points per catch
- 20 points per wicket
If, for example, he takes two wickets and nothing else, you're in profit if you Buy as he'll have scored 40 points (more than the 28 point spread). If Agar only takes one wicket and four runs he would get 24 points, leaving you on -4 points. Therefore if you staked $10 a point you'd lose $40.
But if Cutting scores 20 runs and also takes two wickets he'd score 60 points, which would result in a profit of $320 from a $10 stake. Hopefully this makes sense, but click through to the Sporting Index website for
further information
.
Ashton Agar - 1pt @ 28.00
Won 6pts