Second and third take each other on in Sydney, a win will go along way to making finals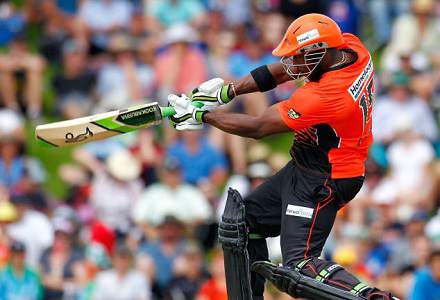 Sydney Thunder v Perth Scorchers Preview
Today's Big Bash fixture sees second take on third in Sydney, with both Perth Scorchers and Sydney Thunder having lost two of the five games they have played. This fixture was played in Perth on New Years Day last season which resulted in a shock win for the Thunder. Sydney have improved a lot this year but have been dealt a cruel injury blow with skipper Michael Hussey missing.

The Thunder got off to a brilliant start winning the first three games but the wheels have come off in the last couple of games, losing to the Hurricanes and then losing to the whipping boys Brisbane Heat. They struggled to defend 186 against the Heat which is worrying, but you can't take anything away from Chris Lynn's cracking knock. They've been relying heavily on Hussey to score their runs, only him and Khawaja have scored over 100 runs this season. With Hussey missing their will be a lot of pressure on Kallis, Watson and Blizzard to score big.

Perth are always a dangerous team to play, the three games they've won have been by at least nine wickets. Last year they built a reputation of scoring low totals and defending them with tight bowling, which hasn't been the case this year. They've lost the only game they've batted first against the Strikers. Their other defeat in the competition came last time out, again at the hands of the Strikers, they were uncharacteristically poor with the ball at the death, mainly David Wiley. That loss also highlighted how important it is for Marsh and Klinger to score big at the top of the innings. The Scorchers are likely to recall Carberry for this game which will give their order a much needed boost.

Thunder have been a surprise package this year, however we feel that Perth are too strong for them. Hussey is a massive blow for them, and unfortunately Andrew Mcdonald won't fill his shoes. A loss to the Heat is a very bad sign, it will be difficult to bounce back from that. Marsh and Klinger both failed for Perth last time out, it's very difficult to see this happening again. Perth will win and if they bowl first they could win easily.
Perth Scorchers - 1pt @ 1.73
Top Scorchers Batsman
When it comes to backing the top runscorer for the Scorchers, you're a mad man to back against either Klinger or Marsh. Especially with Sandhu opening up who has took one wicket in five games and is going at over 10 an over, there will be plenty of runs available early on. Marsh is averaging 95 and Klinger is hitting at 68.33. Being it's Shaun Marsh's last game before international duty we're backing him to top score at $3.35 with Bet365.
Shaun Marsh - 1pt @ 3.25
Top Thunder Batsman
There is a good chance that Russell will be promoted to number four with Hussey missing so he's well worth backing to be top runscorer for the Thunder at $9 with Bet365. He's as short as $6 with some bookies. On the same principle Ben Rohrer could be a decent bet at $11 but we're sticking with the West Indian.
Andre Russell - 1pt @ 9.00
Top Thunder Bowler
Perth middle order has struggled against the leg spin of Rashid in the two games they've played the Strikers. These batsman have not been exposed to many overs because of the dominance of both Klinger and Marsh. If the top two fail again then Fawad Ahmed is well worth a bet to be top Thunder bowler at $5.5 with Stan James. He's as short as $4 with one bookie, so make sure you get the best odds.
Fawad Ahmed - 1pt @ 5.5
Chris Hartley Match Peformance - Spread Betting
Sporting Index makes predictions on a number of events and scenarios within a cricket match. The spread has two prices, a buy and a sell price. Our bet for this fixture is Chris Hartley. You maybe thinking, what are you on about backing Harley! We've got reasoning. Hussey has been replaced by Andrew Mcdonald which doesn't really strengthen the batting line up against possibly the strongest bowling attack in the competition. Meaning Hartley for once will get a decent chance with the bat. He may also be needed to play a rebuilding innings which will suit him perfectly, any man who averages 32 in 1st class can hold a bat. Then we've got catches and stumping's, with Perth's middle order struggling against leg spin he could be in for a stumping with Ahmed in the team which is 25 points straight up. You can buy Hartley at 18 points, You can buy points for any stake, but the more each point is worth, the bigger both your liability and potential return.
So, how does Hartley get points? The following applies:
- 1 point per run
- 10 points per catch
- 20 points per wicket
- 25 points per stumping
If, for example, he scores 10 runs and takes one catch, and nothing else, you're in profit if you Buy as he'll have scored 20 points (more than the 18 point spread). If Hartley only scores five runs he would get 5 points, leaving you on -13 points. Therefore if you staked $10 a point you'd lose $130.
But if Hartley scores 35 runs, takes a stumping and a catch he'd score 70 points, which would result in a profit of $520 from a $10 stake. Hopefully this makes sense, but click through to the Sporting Index website for
further information
.
Chris Hartley - 1pt @ 18.00
Placed -9pts