Perth can finish top of the ladder if they beat a weakened Melbourne Stars.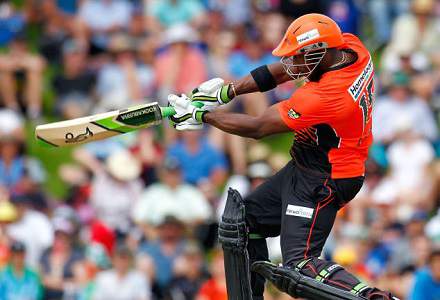 Perth Scorchers v Melbourne Stars
Perth Scorchers play host to Melbourne Stars in the second fixture of the day. If the Scorchers win they'll top the group and if the Stars strike they'll secure a finals spot, so there is plenty on the line in this fixture. Given how strong the Scorchers are at home, they'll want to win tonight to maintain their home advantage. Bearing in mind how awful the Stars were in the last game, Perth look a very nice price.

Perth have made one change for this fixture and it's a fairly crucial one. Behrendorff is out with soreness and has been replaced by the big-hitting Travis Birt. Behrendorff, who was one of many stars in last year's competition, has had a similar impact this season, taking 10 wickets in six games. With them still not being able to pick Coulter-Nile, Paris or Mitch Marsh they may struggle for both the 4th and 5th bowler. Agar will be able to muck in and bowl a few overs, then they may have to pick an inexperienced player to make up the leftovers.

Melbourne Stars are also hampered by international call-ups - they're missing Maxwell, Faulkner, Boland and Hastings. They got smashed by the Heat in their last game which shows what a big miss these players are. They still have dangerous players but are severally missing in depth. Wright and Pietersen have lead the way with the bat, Handscomb, Stoinis and Gulbis are meant to make up the rest of the runs which worries us.

The Melbourne Stars bowling attack has gone from being one of the strongest in the competition to one of the weakest overnight, thanks to the high-profile international call-ups. Hilgenhaus, Zampa, Beer and Waorrall aren't going to worry anyone. Even though the Scorchers are missing their best two bowlers, they're still a great price at $1.65.
Perth Scorchers - 1pt @ 1.65
Top Stars Batsman
Pietersen and Wright are the standout batsman for the Stars, however they're too short in price for us to be that confident about. One price that stands out on our grid is David Hussy at $11. He'll be coming in number five, which maybe quite early on given the form of Stoinis. The skipper will probably look to play a sensible innings which will give him time to accumulate runs, he's well worth a go at $11.
David Hussey - 1pt @ 11.00
Top Scorchers Batsman
From the players available for the Scorchers, Klinger is the standout batsman. Unlike KP and Wright, we're confident with his short price to top score for Perth. Klinger has scored 241 runs, and will have no trouble dominating this tame bowling line-up.
Michael Klinger - 1pt @ 3.3
Top Scorchers Bowler
The big-hitting Stars batsmen were terrorised by the leg spin of Badree in their last fixture which make Brad Hogg's price of $5 very tempting to back. They only have three main bowlers to choose from, which makes our selection even easier. Hogg has only taken four wickets in a fairly quiet tournament but it wouldn't surprise us if he really started to turn it on at the back end of the competition.
Brad Hogg - 1pt @ 5.00
David Willey Match Peformance - Spread Betting
Sporting Index makes predictions on a number of events and scenarios within a cricket match. The spread has two prices, a buy and a sell price. Our bet for this fixture is David Willey. You can buy Willey at 38 points, Willey has shown how dangerous he can be coming in at 7 and wacking the ball out of the park with ease. He's also shown in patches his skill when bowling at the death. If the tail end of the Stars batting line up is exposed to Willey then he could be in for a few wickets. in the You can buy points for any stake, but the more each point is worth, the bigger both your liability and potential return.

So, how does Willey get points? The following applies:

- 1 point per run

- 10 points per catch

- 20 points per wicket

- 25 points per stumping

If, for example, he scores 25 runs and takes two catches, and nothing else, you're in profit if you Buy as he'll have scored 45 points (more than the 38 point spread). If Willey only scores 30 runs he would get 30 points, leaving you on -8 points. Therefore if you staked $10 a point you'd lose $80.

But if Willey scores 40 runs, takes a catch and a wicket he'd score 70 points, which would result in a profit of $320 from a $10 stake. Hopefully this makes sense, but click through to the Sporting Index website for further information.
David Willey - 1pt @ 38.00