Racing is back at the home of the Melbourne Cup for a 9-card meeting.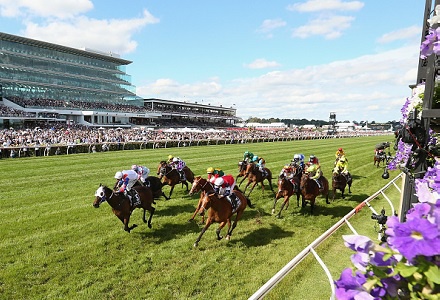 Racing returns to the home of the Melbourne Cup for a strong card. There appears to be a few good bets but others are wide open and again the quadrilla should pay well if you can snag it. Rain is forecast so things could get tricky with the track rated as a Soft 5 now and the penetrometer at 4.94. The false rail will be at 9 metres for the entire circuit.

QUADDIES (Races: 6-7-8-9)

SKINNY PLAY: 8/5/3/15

WIDE PLAY:
1/7/8/9/12
1/2/3/4/5
1/3/6/9/10/11
1/2/3/7/11/15/18
R1 11.40am Bay And Ranges Handicap 1400m
All Out Of Love has drawn well in gate five to be prominent. Stable jockey Michael Walker rides the All American colt who scored an imposing 1 ½ length win second-up over 1400m at Pakenham on June 9. He was backed from $4.20 into $3.80 that day and should be at each-way odds in a deep field.

Cobbmore was an impressive two-length winner in 1400m at Pakenham on June 5. Top jockey Damien Oliver replaces Luke Currie on the two-year-old gelding who was backed from $14 into $8 and finished off his race strongly. He drops 1.5kg here to 56.5kg and has drawn well in six.

Cliff Hanger broke through at his third start to post a smart 1 ¾ length win over 1411m at Sale at his last start on June 8. He eased from $4.80 to $6.50 that day when carrying 55.5kg to victory. James Winks keeps the ride and he rises 2kg for the effort on 57.5kg.

Curvature drew away from his opposition to post an easy 1 ¾ length win in a 1300m maiden at Geelong last start on June 14. Daniel Moor retains the ride and from the way he has been finishing off his races he should welcome the rise in distance. He was a white hot $1.60 that day, but is at $9 in a wide open betting market here.

SELECTIONS: No3 ALL OUT OF LOVE, No4 Cobbmore, No2 Cliff Hanger, No6 Curvature.
VALUE RUNNER: No12 Kenedna.
All Out of Love - 1pt @ 11.00
R2 12.15pm Central Region Handicap 1400m
Telopea gets the chance to chalk up another win for leading trainer Darren Weir. The five-year-old mare will carry a mere 52.5kg with the 1.5kg claim of apprentice Michael Dee, who is chasing the junior premiership. She won at Bendigo on June 2, before finishing a close second over 1400m at Sandown on June 15. She carried 60kg that day as a $2.80 favourite.

Danestroem carried 57kg when she ran third over 1300m mares race at Sandown on June 4 last start. The six-year-old drops to 54.5kg here with the 2kg claim of apprentice Jake Bayliss. She is fitter now with two runs under her belt and expect her to be a strong chance.

Niminypiminy has been freshened up with a 28-day break between races. The five-year-old has been consistent and ran Clemency to a close finish over 1500m at her last start at Sandown on June 4. The daughter of Primus was a drifter from $3.70 to $5 last time and won't be at flashy odds here quoted at $4.40 in early betting.

SELECTIONS: No4 TELOPEA, No2 Danestroem, No6 Niminypiminy
VALUE RUNNER: No6 Niminypiminy
Telopea - 1pt @ 2.45
R3 12.50pm Gippsland Region Handicap 1600m
Elite Tiger gave a big performance to narrowly miss the big end of the money at his last start here on June 11. He carried 55.5kg that day and will carry 56kg with the 1.5kg claim of apprentice Regan Bayliss. This race is a wide open affair and if he repeats his last run he should relish the distance of 1600m.

Turbo Street looks primed to challenge for top ranking. The son of Encosta De Lago struck a bog track as a $2.50 favourite when he did not finish as strong as thought but did pick up the minor end of the trifecta over 1950m at Morphettville on June 11. That was his first run off a 21-day break and he is fitter here.

Landslide has been a model of consistency after finishing in the money at four of his past five starts, including two wins. The four-year-old beat rival Mr Pago in a close finish over 1728m at Sale at his last start on June 8. He was the $2.60 favourite that day when he carried 56kg. Damien Oliver takes over from a junior rider here and he is weighted on 55.5kg.

Iron Spider was backed from $3.80 into $3.10 favouritism when ridden by Damien Oliver and got the money narrowly over Airalign over 1511m at Sale on June 8. The gelding won at Pakenham three starts ago over 1600m. He carries 55kg on the limit with Craig Newitt now to steer.

SELECTIONS: No6 ELITE TIGER, No7 Turbo Street, No11 Landslide, No12 Iron Spider
VALUE RUNNER: No6 Elite Tiger
Elite Tiger - 1pt @ 6.50
R4 1.28pm Goulburn Murray Handicap 1100m
Spieth is a Sydney sprinter coming down to claim some Melbourne loot. He has been strongly backed as a favourite at his past two starts in NSW and punters collected handsomely. At his latest start he won over 1100m at Rosehill when carrying 58.5kg on May 21. He drops to 58kg here and top Melbourne rider Craig Williams will steer.

King's Troop was a narrow runner-up to Spieth first up over 1100m at Rosehill on May 21. The son of Redoute's Choice will be fitter for the effort and with the 2kg claim of Melbourne apprentice Dylan Dunn will carry 55.5kg – which is 4.5kg less than he did first up. He looks the main danger.

Crystal Dreamer gets his chance in the big smoke after two imposing wins on provincial tracks. At his latest he romped home by 2 ¼ lengths over 1200m as a well-backed $3.10 favourite on June 10. With apprentice Ben Thompson taking the reins here he plummets 6.5kg to 51.5kg for his rise in class. Bears thought at $11 in early betting.

Chavuma has not missed the quartet at five starts. He ran home to a smart 1 ¼ length win over 1000m at Pakenham at his last start on June 6. He carried 58kg that day and drops to 54kg here with Declan Bates replacing apprentice Beau Mertens and again is drawn to be prominent in three.

SELECTIONS: No1 SPIETH, No2 King's Troop, No6 Crystal Dreamer, No8 Chavuma
VALUE RUNNER: No8 Chavuma
Spieth - 1pt @ 2.60
R5 2.05pm Brian Beattie Handicap 1400m
Jacquinot Bay made an impressive return from a 162-day break when posting a half-length win over 1400m here on June 14. He carried 59.5kg and jumped from 12 last time. He has a superior draw in five, but does go up a half kilo to 60kg. This is a tricky race, but winning form is good form.

Baligari has been sent across here by Adelaide trainer Lloyd Kennewell in favour to running at home. The five-year-old has had two runs back over 1250m at Morphettville and now appears fit to relish his step up to 1400m here. Top Melbourne apprentice Ben Thompson's claim reduces his import to 51kg and would expect him to be running home strongly from gate four.

Bon Rocket ran a great race to finish third to the talented Magnus Lad over 1300m on a heavy track at Sandown last start on June 4. The Bon Hoffa five-year-old is as consistent as clockwork and he is down on weight dropping 3kg to 54kg with Craig Newitt the new rider. He makes appeal.

Del Prado lunged late and missed catching Jacquinot Bay by half a length over 1400m here at his last start. He carried 54kg and jumped from 14 that day. He again has a wide alley in eight in a field of eight, but will also have a lightweight on 54kg. He looms as a danger in a tough little race.

SELECTIONS: No1 JACQUINOT BAY, No7 Baligari, No8 Bon Rocket, No6 Del Prado
VALUE RUNNER: No7 Baligari
Jacquinot Bay - 1pt @ 4.20
R6 2.45pm Western Otway Handicap 1600m
Euro Angel swept home to lead from the 150m and race away to a 3 ¼ length win over 1400m here on June 11. That was her first start at this track and with apprentice Ben Thompson's 3kg claim carries 54kg. Big chance.

Payroll had no luck when chasing home Euro Angel to finish third after being caught wide over 1400m last start on June 11. That was second-up off a 21-day break and top jockey Damien Oliver pilots here.

Red Banner is searching for a hat-trick here after two impressive provincial wins. He most recently came home well to narrowly win over 1411m at Sale carrying 57.5kg with apprentice Regan Bayliss' claim. Bayliss rides again and will carry 55kg. He rates as a good chance.

Makatiti has finished inside the money at his past three starts. He was a $4.60 favourite and challenged for the lead before narrowly going down to Rising Stock over 1400m at Sandown on June 15. He gets his chance to again figure in the prize money.

SELECTIONS: No8 EURO ANGEL, No7 Payroll, No9 Red Banner, No12 Makatiti
VALUE RUNNER: No9 Red Banner
Euro Angel - 1pt @ 3.00
R7 3.25pm David Bourke Provincial Plate 1600m
Award Of Merit has Craig Williams on board. Williams is chasing the Melbourne jockeys' premiership and gets a chance to close in on Dwayne Dunn here with the four-year-old returning to this track after a smart win over 1800m at Morphettville on May 14.

Leveraction is racing at the top of his game. He scored at big odds of $41 here over 1800m last start on June 11. Brooke Sweeney keeps the ride in this race for provincial gallopers and should again be prominent.

Royal Rapture had no answer to the winner Nesbo but was a good effort when deep throughout to finish second beaten over two lengths. Senior rider Brad Rawiller takes the reins here against easier opposition.

Arties Shore won at Warrnambool last month on a heavy track before proving disappointing when finishing 11th, after being specked from $6.50 into $5 at Swan Hill on June 12. Damien Oliver goes on top and may improve.

SELECTIONS: No5 AWARD OF MERIT, No1 Leveraction, No2 Royal Rapture, No3 Artie's Shore
VALUE RUNNER: No1 Leveraction
Award of Merit - 1pt @ 3.50
R8 4.05pm Wimmera & Murray Mallee Handicap 2520m
Lucky Lucky Lucky won over 2800m here on May 7. He then failed when 11th in the Andrew Ramsden Stakes (3200m) but may not have run out the trip on May 21. He won a trial over 2800m at Pakenham on June 3 and Damien Oliver goes on top.

Master Of Arts hails from the leading yard of Darren Weir and is racing well. With apprentice Michael Dee's 1.5kg claim he will carry 56.5kg. He won at Morphettville and Warrnambool over a distance and has trailed well over 2400m recently. He rates with claims in a moderate bunch.

Bold Sniper won at his last start over 2400m at Sandown on May 28. He carried 58kg and was at $21 that day. Apprentice Dylan Dunn keeps the ride and he carries 58kg again with Dunn's 2kg claim. Take on trust.

Ungrateful Ellen drops in class on her half-length second in the Port Adelaide Cup (2500m) last start at Morphettville on May 21. She has top jockey Craig Williams on top and on 56kg looms with claims.

SELECTIONS: No3 LUCKY LUCKY LUCKY, No6 Master Of Arts, No1 Bold Sniper, No9 Ungrateful Ellen
VALUE RUNNER: No3 Lucky Lucky Lucky
Lucky Lucky Lucky - 1pt @ 10.00
R9 4.40pm Midwest Bellarine Handicap 1100m
Odyssey Moon rates highly in an open betting race. The son of leading sire Snitzel found plenty to win well, carrying 58kg and at $6.50 over 1300m at Sandown on June 6. Craig Newitt takes the reins here and he will carry just 54kg.

Alberto Magic won well over 1100m at Rosehill in March. He was having his first start at this track and had no luck when finishing third to General Truce over 1000m last start on June 11. Apprentice Michael Dee's 1.5kg claim will see him carry 57.5kg which is the same weight he carried last start.

General Truce was racing second up when at the odds of $18 he was too strong for rival Bullpit over 1000m here on June 11. He rises 2kg to 59kg but has a good draw in gate seven and rates again.

Reldas will carry 58.5kg with the claim of apprentice Jordan Childs in a wide open betting affair. The five-year-old gelding will be improved on his first up sixth to General Truce over 1000m here on June 11. He has a wide gate (15) to combat but would not forget.

SELECTIONS: No15 ODDYSSEY MOON, No2 Alberto Magic, No3 General Truce, No1 Reldas
VALUE RUNNER: No18 Berlutti
Oddyssey Moon - 1pt @ 5.00