The weather has cleared in Victoria and a cloudy but cool day with a maximum of 15C is expected for the meeting.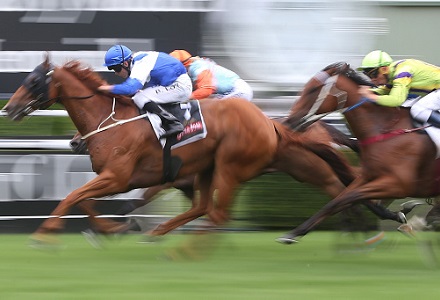 The rail will be at the true position and the track is rated at a Soft 6.

The penetrometer reading is 6.30.

QUADDIES Races: 5-6-7-8

SKINNY PLAY: 2,5/ 3,9/ 4,9/ 2,3,12

WIDE PLAY: 1,2,5,6,9/ 2,3,5,9,11,12/ 2,4,9,10,12/ 1,2,3,6,12,14
R1 1pm Bet365 3YO Fillies Maiden Plate 1100m
ANOTHER BULLSEYE looked promising at her debut when chasing hard to the line to finish third over 1000m at Pakenham on July 26. She has a good draw again (2) and meets similar opposition.
GRIDELIN hails from the Godolphin yard and has finished second at her three starts. She slipped and nearly fell last time at Sandown over 1200m on July 20. She looms as a big chance here in a field with many first-starters.
VINTAGE QUARTZ bumped into a smart type in Merriest when sent out a $4.60 favourite and finishing third over 1100m at her debut on March 23. Expect a bold showing.
CREATIVITY impressed at her maiden campaign with a debut third to Selenia down the straight 1000m at Flemington on March 5 and then finishing fifth over 1000m at Bendigo on March 19. Safely held in a recent jump-out.
SELECTIONS: No2 ANOTHER BULLSEYE, No9 Gridelin, No15 Vintage Quartz, No4 Creativity.
VALUE RUNNER: No4 Creativity.
Claim NowDeposit $50 Bet with $200. T&C's apply. Excl NSW.
ANOTHER BULLSEYE - 1pt @ 21.00
R2 1.30pm Winter & Taylor Isuzu Maiden Plate 1300m
MISSILE BOOM worked home well first-up behind a very promising winner to run second over 1200m at Pakenham on August 5. The draw in (15) is a worry, but there are a lot of first-starters here.

ROLDANA ran a cracking race to finish third over 1300m at Bendigo last campaign. She also has been placed over 1600m at Moonee Valley. The daughter of Mastercraftsman had not ran for 155 days and bears each-way thought.

ROYAL SHAME fought hard at his debut to finish second over 1100m at Ballarat on May 8. He is better drawn here in (2) and Chris Symons stays on board.

SELECTIONS: No14 Missile Boom, No12 Roldana, No5 Royal Shame.

VALUE RUNNER:No12 Roldana.
MISSILE BOOM - 1pt @ 9.00
R3 2pm Pro-ride Racing Maiden Plate 1700m
ODEON gets his chance to break through with a big drop in class. He finished second over 1400m at Flemington two starts ago and last start at the same track was a good effort when losing ground over the same trip.

BLACK ENVY is tough and punched it out with the winner last start when finishing second over 1600m at Pakenham on August 5. The in-form Nick Hall replaces the suspended Mark Zahara.

MR MILLION will appreciate his drop back in grade on his last start 10th at Caulfield over 1600m on July 30. His previous provincial form was rock solid.

MAUREEN has the advantage of top jockey Damian Lane to steer. She fought on strongly last start going down in a close finish over 1743m at Sale on August 3. Has a good draw (3).

SELECTIONS: No14 ODEON, No1 Black Envy, No5 Mr Million, No9 Maureen.

VALUE RUNNER: No9 Maureen.
ODEON - 1pt @ 2.4
R4 2.30pm Emsley Lodge BM70 Handicap 1400m
UNCANNY EFFORT is racing in tip-top form and scored a smart win over 1400m at Pakenham at his last start on August 5. He has drawn fairly (9) and Daniel Stackhouse has stuck to the four-year-old.

ELITE TIGER is rock hard fit. He faced stiff opposition last time when finishing seventh to Marwood over 1400m at Caulfield on July 30. He won at Ballarat over 1400m in June and looms as one of the main chances.

PAIGE'S BOY finished third to Uncanny Effort over 1400m at Pakenham at his last start on August 5. He again carries 55kg and has a superior draw on the rail. Makes each-way appeal.

BALLINACLASH was a victim of circumstances when he blew the start and all chances at his last run at Flemington on August 6. Pay to go on his previous form when winning over 1400m at Pakenham earlier this year. Each-way.

SELECTIONS: No4 UNCANNY EFFORT, No2 Elite Tiger, No8 Paige's Boy, No1 Ballinaclash.

VALUE RUNNER: No1 Ballinaclash.
UNCANNY EFFORT - 1pt @ 3.3
R5 3pm Charles Rose Jewellers BM64 Handicap 1700m
MAC'S METTLE gets his chance to repay favourite backers after just failing to catch Amber Cavalier as a $2.25 hot-shot over 1600m at Pakenham on August 5. Is the top elect again.

ANEMOI gets his chance here after being unsuited in an on-pace dominated race over 1600m at Sandown on July 27. Black Caviar's hoop Luke Nolen in his comeback has picked up the ride.

POLARISED broke through for his maiden win over 1300m at Warrnambool at his third start on August 4. He hails from the red-hot yard of trainer Darren Weir and has plenty of upside.

BUZZ PUNCH appears to race best when he is kept fresh. He comes here off a 24-day break after running second over 1600m at Bendigo on July 24. Makes each-way appeal.

SELECTIONS: No5 MAC'S METTLE, No2 Anemoi, No6 Polarised, No4 Buzz Punch.

VALUE RUNNER: No6 Polarised.
MAC'S METTLE - 1pt @ 2.3
R6 3.30pm Elephant & Castle BM64 Handicap 2200m
LOOK AT ME NOW has number one stable jockey Brad Rawiller to steer after she went down as a $1.75 favourite over 2100m at Echuca on August 7. She has a wide draw (14) but is racing very well.

WINSTON LEGACY has been a model of consistency and gets his chance to win here despite his wide alley (17) with top jockey Michael Walker on board. He is rock hard and was a close second to Amber Cavalier over 1600m at Pakenham last start on August 5.

RETICENT gets his chance here with Daniel Stackhouse the new rider. He chased hard when running third over 2025m at Cranbourne last week. He has a bad draw in (15) but has been most honest.

SURFACE TO AIR is a lightly raced four-year-old with plenty of upside. He won his maiden over 1900m at Geelong two starts ago and last start he battled on well when running third over 2200m at Ballarat on July 29. Fitter now.

SELECTIONS: No9 LOOK AT ME NOW, No5 Winston Legacy, No2 Reticent, No3 Surface To Air.

VALUE RUNNER: No3 Surface To Air.
LOOK AT ME NOW - 1pt @ 3.6
R7 4pm APCO Service Stations BM64 Handicap 1200m
HELL OR HIGHWATER has plenty of upside and would expect improvement on her first-up second over 1100m here on July 29. The in-form Damien Oliver rides and she can reward favourite backers.

CANELO has finished inside the money at four of his past five starts. Likes this track and ran on well last start to finish third over 1200m here on July 5. Respect.

HEZA CHAKA made an auspicious return with a 3¼ length win over 1205m on August 2. Senior jockey Ben Melham goes on top and he only rises a half kilo to 59kg for his win.

MOSTERT broke his maiden with a win over 1400m at Pakenham last campaign. He has had a 21-day gap since his seventh over 1300m at Sandown when he was caught four-deep.

SELECTIONS: No9 HELL OR HIGHWATER, No2 Canelo, No4 Heza Chaka, No5 Mostert.

VALUE RUNNER: No5 Mostert.
HELL OR HIGHWATER - 1pt @ 3.5
R8 4.30pm Bendigo Bank BM70 Handicap 1100m
ABILITY drops in class here on his first-up fourth down the 1100m straight at Flemington on July 23. He goes up 1.5kg to 59kg for the class drop but he has a good second-up record.

KILOWATT could not have done much better than winning at three of his five starts at his maiden campaign. He goes well fresh and is suited over the short-course.

FABULONH has been in striking form and is chasing a hat-trick here after a good win over 1200m at Sandown on July 27. Top jockey Damien Oliver is again booked to ride.

FASCINATING LADY led early and fought hard all of the way to the line when finishing third in a bunched finish over 1300m at Sale on August 3. Has claims.

SELECTIONS: No2 ABILITY, No3 Kilowatt, No6 Fabulonh, No12 Fascinating Lady.

VALUE RUNNER: No6 Fabulonh.
ABILITY - 1pt @ 3.5