Tom Gilmore's best bets at Pakenham and Sunshine Coast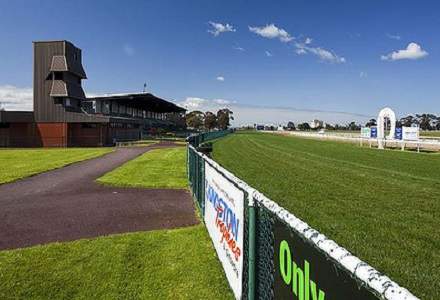 Pakenham Quaddie:

Leg 1 - 1, 2, 3, 4, 5
Leg 2 - 2, 6, 9
Leg 3 - 2, 4, 8, 10, 11
Leg 4 - 6, 7, 8

$100 = 40%
Next Best: Pakenham R1 No.5 - THEANSWERMYFRIEND
Went really well fresh down at Geelong over the 1400m (soft track) off the back of a smart trial here on the pro-ride prior, jumped on speed in that run fresh and stuck on gamely to run fairly slick time - only nabbed late by the smart Land Of Plenty (since run super in town behind genuine Stakes/Group horses), that form stands up enormously here. Certainly takes good benefit physically and he should find the front quite comfortably, with that in mind he'll be too good.
Theanswermyfriend - 1pt @ 3.00
Best Bet: Pakenham R3 No.6 - LIONHEARTED
Ridden upside-down fresh at Geelong over the 1200m when resuming three weeks ago over the 1000m, he had the blinkers off for the first time and seemingly as a result was tardy/slow away. They go back on today and like the fact he draws in gate 6. Has the run on the poly-track/at the 1000m under his belt now so expect him to be mighty hard to beat. His G2 0.8L defeat to Good Standing earlier this year rates as a massive reference for this.
Lionhearted - 1pt @ 2.60
Best Roughie: Pakenham R4 No.2 - DEPUTY DAN
Gelding returning for the first-time a spring prep this time last year, has had plenty of time to mature physically/mentally and going off recent work he appears he's going well. Public trial here at Pakenham was fairly quiet, then had a private jump-out at Caulfield (6/9 over 800m) and went nicely. Appeared to settle well early and then was asked to extend, picked up well and basically cruised through the final 100m (good time for the morning!). His one run on the poly was outstanding when making enormous ground against the pattern behind two genuine city-class horses, nice animal who's come up overs!
Deputy Dan - 1pt @ 15.00
Pakenham R6 No.12 - WATERLOO SUNSET
Was 1100m to 1300m/three weeks between runs and first-time on the synthetic at Geelong 9 days ago, under those circumstances she went super. Settled worse than midfield and made good ground v. the race pattern (winner box seated). She'll take terrific benefit from that run and second-crack poly track from the good draw, she'll find the PR in transit and be there ready to pounce at the 200m mark. Expect her to take closer order and with even luck be winning, has the in-form R.Bayliss taking the steer.
Waterloo Sunset - 1pt @ 3.00
Pakenham R9 No.2 - APOLOBOOM
Was seven weeks between runs at Geelong when only going evenly through the line over 1200m, to be fair didn't have everything go his way there so expect a more trouble free run in transit from the friendly marble. Takes enormous benefit physically (bit of a bull) and has rated well enough in the past to beat this lot, is adept on the poly track and gets the positive jockey change. Ticks plenty of boxes and finds very suitable conditions here on the quick back-up (sign of intent!).
Apoloboom - 1pt @ 4.00
Sunshine Coast R1 No.4 - SCRABBLE
Went terrifically when 1400m back to 1200m at Doomben two weeks ago, got well out of his ground (ridden upside-down) but managed to be strong late through the line (good splits). He's close to his top now and from the wide draw I expect him to again be ridden coldly in order to find a spot, they way he hit the line/race rated on that occasion is easily good enough to win this. He can find the line 4-5 off the fence when improving and be strong late over the top.
Scrabble - 1pt @ 4.00