Tom Gilmore's best bets for Echuca and Dubbo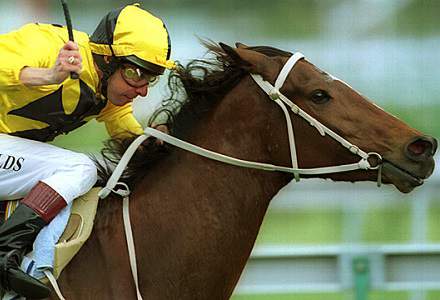 Echuca Quaddie:

Leg 1 - 2, 5, 8, 9
Leg 2 - 1, 4, 5
Leg 3 - 3, 4, 6, 7, 9, 10
Leg 4 - 1, 3, 4

$100 = 40%
Echuca R1 No.4 - DIVINE WAY
Really liked the trial of this debutant at Wangaratta two weeks ago over the 900m, it was the second trial of his prep and he showed marked improvement. Like the way he flew the lids and managed to find his stride quite comfortably on a bottomless surface (finds that again here), he trucked around under a hold and picked up nicely to run through the line under minimal urgings (time was ok too). Think the wide draw suits him here, he'll ping early and either lead/sit OSL, theres certainly something under the hood so when he opens up keen he can pinch a break on them and be too slick.
Divine Way - 1pt @ 7.00
Echuca R3 No.12 - THE RICH FISHER
Was a victim of an inside marble on debut at Benalla two weeks ago over the 1100m, didn't have the early speed to go with the leaders and as a result over-raced terrible three pairs back on the fence, the fact he had the audacity to still pick up and find the line (behind horse that went down 0.7 lengths in G2 start following!) is a good sign. Clearly better suited to 1400m and draws for a much more favourable run in transit, expect him to wind up from the 600m and take beating.
The Rich Fisher - 1pt @ 2.00
Best Bet: Echuca R7 No.1 - D'ORSEVIST
Went enormously first-up off a 12 month break (bone chips removed) at Benalla two weeks ago, was forced to work to the front and set a good gallop in transit - found himself in the inferior ground while winner swooped in 'A' part of the track, the fact he stuck to his task so gamely and only went down narrowly (off one trial/improvement) suggests he's in for a solid prep. Can find the front here and with rail true/heavy pattern should suit those on-speed and expect good market support for him.
D'Orsevist - 1pt @ 3.60
Dubbo R1 No.8 - LUNAR DUCHESS
Trialled as good as any of these at Wangaratta two weeks ago over the 900m, scooted around in slick time/got through the going with ease and looked to still have something in hand. Suggest she's above average in this sort of field and expect her to be getting the job done - far too slick over the short course for them.
Lunar Duchess - 1pt @ 1.80
Best Roughie: Dubbo R7 No.2 - PERA PERA
Really liked the effort in town a month ago over the 1400m in a slick race behind the flying Super Tycoon (won 4 Saturday races in town on the trot), rolled forward on a decent mid-race tempo and had the audacity to kick. Went through the line like a horse now ready for the mile, not concerned by the gap between runs and the wide draw means he can roll forward under his own steam. The wide marbles should suit (off the fence) and he's 2 from 2 on bog tracks. Keen he's been set for this.
Pera Pera - 1pt @ 4.20