The Big Marn has a trifecta of bets on tonight's Monday Night Footy!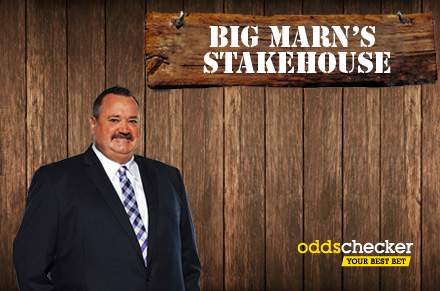 NEWCASTLE KNIGHTS vs PARRAMATTA EELS (Monday 30th May 7pm)
Knights vs Parramatta. Turmoil vs More Turmoil. They should be playing for the Tumultuous Cup. That was a pretty big word wasn't it? Tumultuous. Speaking of big, how's about the BIG brou ha ha that keeps enveloping the Eels? They just lurch from one thing to another to yet another. From Salary Cap to Wild Night on the Punt to Yum Cha. All in a short space of time. You couldn't script a movie with so many twists and turns. Let's get back to the footy.

Gee who to go here? I just can't go the Knights. I know the Eels have lost their last two and they might not be in the right head space because of all the dramas,but I think you have to tip the Eels to win 1-12 ($3.15 LuxBet) because they won't run away with it. Newcastle improved against the Tigers and the Eels were plucky on Monday night, Foran and Scott remain under injury clouds but I can still see them sneaking home.

There is a bit of value in the Knights into Eels Half-Time / Full-Time double so let's have something on that at $8 (Sportsbet) because the Knights should hold their own early before the Eels squeak home. On that proviso let's back a Knight to score first – Jake Mamo ($19 LuxBet) to plant it over the try line early doors to get the Knights off to a good start on Monday 'Knight'.
Eels 1-12 - 1pt @ 3.15
Knights / Eels - 1pt @ 8.00
Mamo First TS - 1pt @ 19.00