Wanderers' home games against the top teams in recent seasons have been affairs.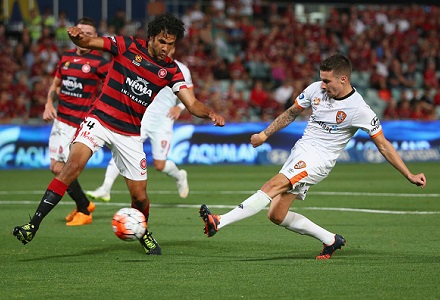 Western Sydney Wanderers v Melbourne Victory - Saturday 19:30, Fox Sports 4
The Wanderers slumped to a disappointing ninth place finish last season but earlier in the campaign they became the first Australian side to win the Asian Champions League and that competition created a heavy domestic workload that proved too much for the squad but after a bit of an overhaul they're back on the right track and after winning their last six games, they now top the division and look much more akin to the side that won the league in 2012/13. Victory, meanwhile, have been imperious at home this season but suffered shock defeats on the road at Wellington and Newcastle to leave them three points behind their hosts here, though they do have a game in hand.
After a slow start to the season, losing two of their first three, the Wanderers have been in excellent form since, conceding just three goals in their last six whilst scoring at least twice in five of these games. They managed just three home wins last season, but in 2013/14 and 2012/13 when they finished second and first respectively, the Wanderers' home record was W14-D7-L6 as 17 of these 27 games had fewer than three goals. Their record against fellow top-three finishers in this time was W2-D3-L2 as these matches were generally tight affairs with six having fewer than three goals.
Click here for all the best Western Sydney Wanderers v Melbourne Victory odds
While the Victory have been in decent scoring form this season they've struggled somewhat defensively, keeping just two clean sheets in their eight games and they've only won one of their four away matches. Last season they drew all five of their visits to top-four sides, so they may be happy if they can get away with a point here. Victory are once again without their skipper Carl Valeri, who started every game in their title winning season last term, and they failed to beat Wellington and Adelaide without him this term, though they were victorious at Sydney in his absence.
Victory won both of their trips to the Wanderers last season, but lost two of their three visits to the Parramatta Stadium in 2013/14 and 2012/13. They have failed to score in three of their four away games this season and, since the Wanderers' home games against the top teams in 2013/14 and 2012/13, when they were at a similar level as they are now, were tight affairs, we expect this one to be a similar cagey affair as neither side will want to give any ground in such a crucial clash and could well settle for a draw.
Under 2.5 Goals - 1pt @ 2.0