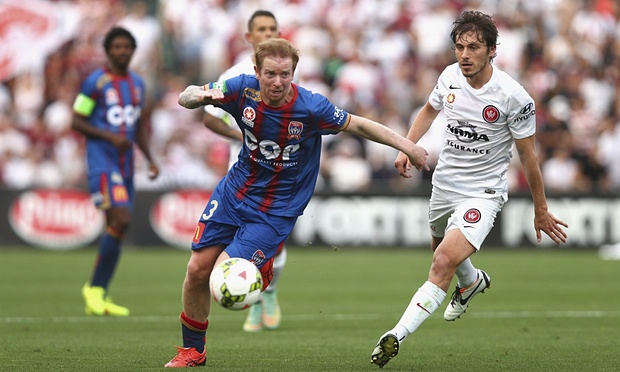 Sunday, 5pm - AAMI Park
With four games remaining, and a three point advantage over out-of-form Sydney, Victory should be safe enough to qualify for the play-offs. However, they will certainly want to make sure they win here against one of the weakest sides in the league as two of their final three games are against the current top two.
Whether it is the absence of captain Carl Valeri, who wont play again this season, or the distraction of the Champions League, Victory's form has been inconsistent for much of the campaign and it hit a fresh nadir last weekend as they were thrashed 5-0 by Brisbane. However, their home stats are much better as they've won 15 of 24 here since the start of last season and that includes six of seven against the bottom three finishers last term and the current bottom three this. Four of those six wins were despite conceding though and they've conceded in 12 of their last 15 home matches.
The Jets surely lost any lingering hopes of making the play-offs when they were beaten last week and they've never really looked more than a bottom-three side despite a few early wins at the start of the campaign. Since the start of last season they've lost nine of 14 trips to top-six teams and we'd expect that to become 10 of 15 here. However, at 1.4 there's not a lot value to be had backing an inconsistent Victory side.
Get $5 for Gui Finkler to score and Victory to win
with Ladbrokes
Get $17 for Milos Trifunovic to score and Jets to win
with Ladbrokes
The Jets have a fairly poor scoring record on the road but since 2010/11 we have 37 examples of bottom-half teams travelling to top-six sides between March and the end of the season, and the bottom-half side has scored in 30 of these matches. With little left to play for the Jets can throw off their shackles and go for it and will fancy themselves to score against this shaky Victory defence. However, we expect the home side to still prove too good and will combine both teams to score with a Victory win.
Best Bet: Victory Win and Both Teams to Score at 2.65
Victory Win and Both Teams to Score - 1pt @ 2.65