England football manager Sam Allardyce had a win percentage of 100%. But he's out of a job.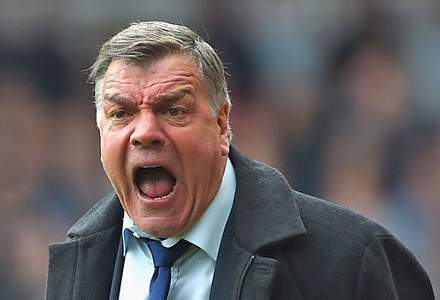 England football manager Sam Allardyce has a win percentage of 100% so why was he fired after just one game? Who'll take charge now that the man affectionately known as Fat Sam is gone?

Allardyce was caught in the middle of an undercover sting carried out by a couple of reporters. Allardyce was caught on camera mocking ex-England manager Roy Hodgson and agreeing to work with an overseas firm hoping to profit from Premier League transfers.

Allardyce opened his campaign as England manager with a gritty 1-0 victory over Slovenia. Now 67 days later the betting markets are in a tizzy trying to predict who'll be next in charge of the three lions.

Caretaker: The caretaker manager at the moment is Gareth Southgate. Southgate hasn't been shy in openly claiming he wants the position on a full-time basis. He is currently the England U-21 manager and has lead the young squad to their first tournament title since 1994.

Favourite: Alan Pardew is the favourite, given his steady run with Crystal Palace at the minute. Pardew would likely leap at the opportunity, however he should note that it has been a notoriously difficult role to succeed in. Pardew has already fallen from grace given his recent underwhelming seasons at club level. Another poor run would probably relegate him to coaching a minnow in the English leagues at best.

The Other English Candidates:Eddie Howe was on the shortlist last time around and if he succeeded, would be the youngest English Football manager at the tender young age of 38. Howe has worked wonders in Bournemouth taking this relatively obscure club into the Premier League and staving off relegation.

Steve Bruce on the other hand was interviewed last time around but a significant change in circumstances could make this the perfect marriage. Bruce was in charge of Hull City. However, after a fallout with the club's owners Bruce left his post which means he would be ready to jump on at the drop of a dime. The only issue is that Bruce is in the conversation to be the manager at Stoke City.

Strong Pick: Jurgen Klinsmann is another candidate for the job. Klinsmann is winding up a stint with the United States Men's National Team (USMNT). Klinsmann has been with the USMNT for the last 5 years and has a tendency to go international with his roles.

With the most successful manager of recent time being Fabio Capello with a win rate of 66.7%, England would definitely be open to going foreign with their next selection.

Dark Horse: Speaking of foreign born managers, keep an eye on the biggest dark horse of this competition, Arsene Wenger. Arsene has given about as much impression of interest as he's allowed to give by openly not ruling out a move to take the job. The English Football Association tried to make a move for Wenger following Roy Hodgson's dismissal. With Wenger's contract still having a couple of years to run, he turned it down.

Nowadays Arsene has come under heavy criticism for being too stubborn to change his ways. He doesn't splash the cash in transfer windows and opts to often blood youngsters.

As the manager of an international team he won't have to worry about transfers. The English public welcome the inclusion of young talent to the squad. The recipe needed for international success could mesh well with Wenger's style.